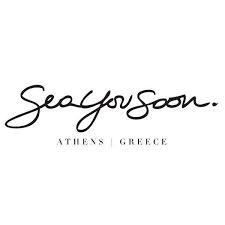 Sea You Soon , is a premium lifestyle concept brand dedicated to enhancing your coastal way of living , from the beach to your home.
Raised in the coastal suburbs of Athens-Greece , brothers and co-founders Grigoris and Constantinos Samaras have dedicated the Sea You Soon brand to everyone's innate nostalgia for the nurturing sea in honor of an eternal summer.
Working together with local artisans in Greece and beyond  , Sea You Soon offers sustainable elegance at its very best though carefully sourced natural raw materials and environmentally friendly manufacturing methods  ,all infused with an unwavering nomadic spirit  , for items that will be cherished across the years , throughout years.