Eolia Cosmetics – Lifting Code face cream
45,00 €
deal for face, neck and décolleté.
Offers filling of wrinkles, tightening, straightening of the skin. Treats face relaxation and prevents double jaw formation while keeping your face and neck firmed. The active ingredients it contains enclose and gradually release the necessary moisture improve microcirculation, protect against air pollution, reduce discoloration and dilated pores and highlight the radiance of the skin. At the same time, specialized peptides and apple stem cells smooth out fine lines and established wrinkles and prevent premature aging due to the aging of skin stem cells.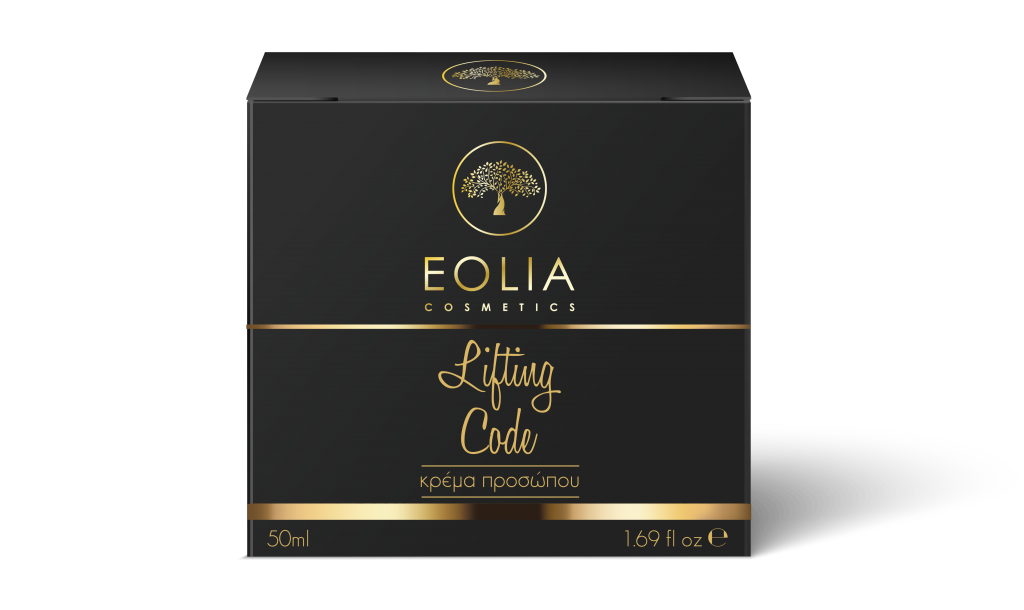 5€ flat rate courier service for all products (excluding FOOTWEAR & COATS).
10€ flat rate courier service for FOOTWEAR & COATS/JACKETS.
FREE SHIPPING for orders 120€ and upwards.
25€ flat rate courier service for worldwide shipping.